Rebar Ties for Steel Bar Secure Binding in Concrete Construction
Bar ties are also called rebar ties or rebar tying wire. The Loop Ties for construction binding of steel bars are designed for securing and spacing modular steel forms. Using of bar ties help secure the steel bar structure in concrete construction. Safe working loads for Standard bar ties are 2,250 lbs and that for Heavy Bar Ties are 3000 lbs. Standard bar tie units are fabricated with 2-1/8" loop ends and 1 inch breakback. Other sizes, breakbacks, plastic cones or waterseal washers, rebar tie twisting tools are available for specific order.

General Technical Information of Rebar Tying Wire
Wire Diameter: 22~16 Gauge
Elongation: 20-30%
Materials: Black annealed wire, galvanized steel wire, Vinyl coated iron wire, PVC coated steel, Copper coated steel, stainless steel wire.
Packing: 1000pcs/bundle, 2500pcs/bundle, 4000pcs/bundle, 5000pcs/bundle or 100pcs/bag or according to client's requirement.
Application: Tying rebar in construction and material packing.
Rolls packed by woven bag then with pallet.
Hot Dipped Galvanized Steel Construction Binding Wire
Surface Treatment: Electric Galvanized, Hot-Dipped Galvanized
Wire Diameter: 0.71mm
Gauge: BWG 22
Zinc Coated: 8-15g, High Zinc 200~300g, 10g-15g, 40g-60g
Tensile Strength: 350-550Mpa
Coil weight: 5 kg - 500 kg
Surface: smooth and silver.
Specification: 0.13mm-6.5mm

We offer the following products with photos illustration.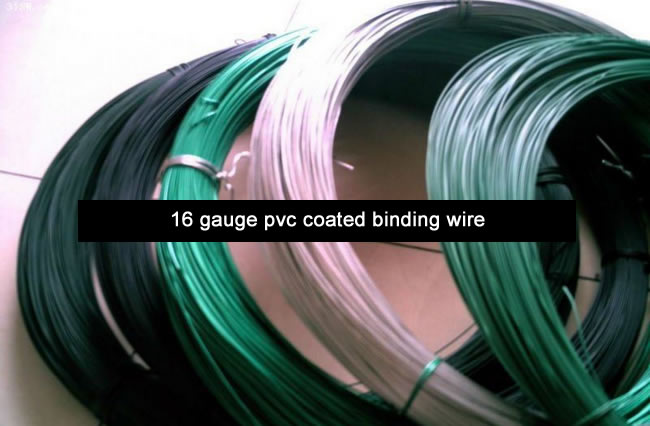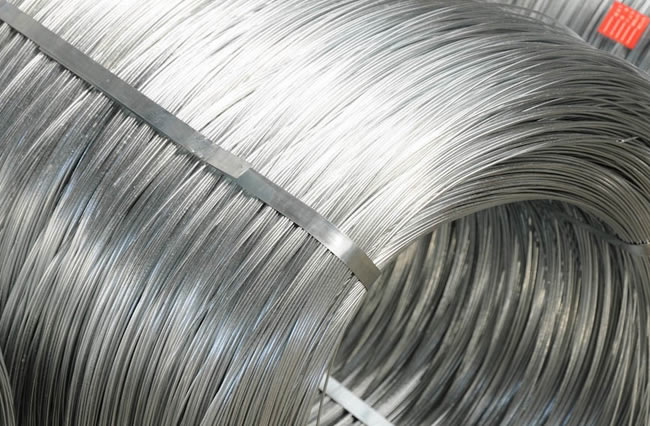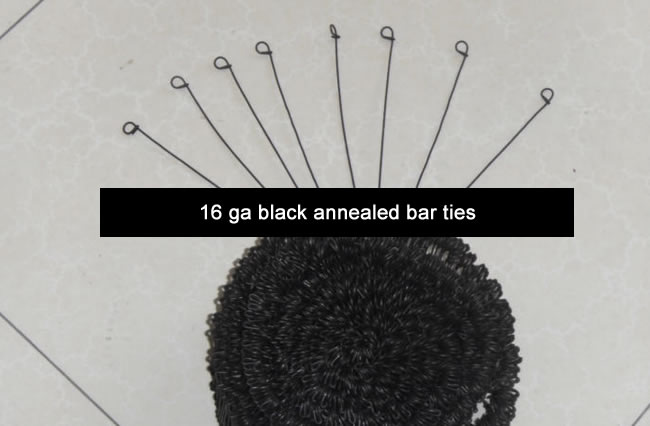 Black Annealed Soft Bar Ties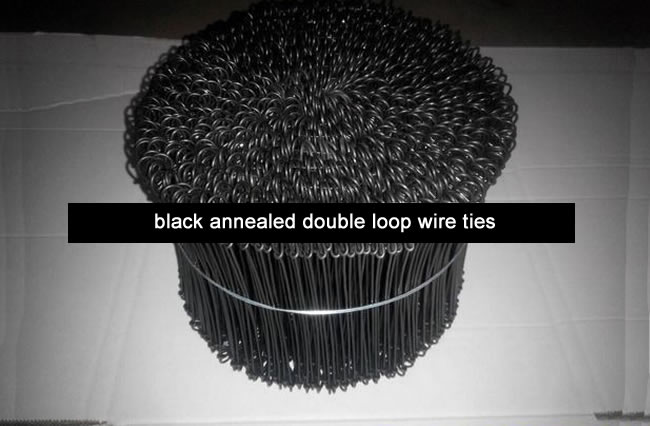 Double Loop Ties with Length: 4" to 44" for Construction Steel Structure Spacing Uses
Vinyl coating is a kind of plastic coating which adds corrosion resistance to the inner iron wire. Vinyl coated bar ties can be supplied in a variety of colors: grey, silver, green, black, etc.