Quick Link Bale Ties Export to UK, Ireland and Europe Countries in Bulk Quantity, Cut Length, Looped for Quick Binding, Black Annealed Finish, Galvanized Finish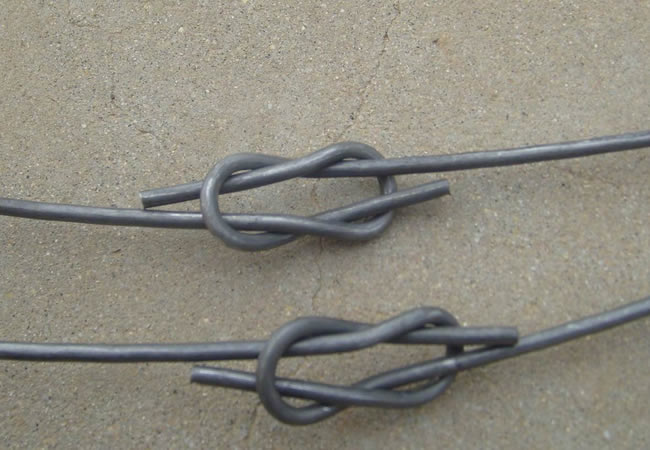 Aimlong, as professional manufacturer of China, supplies black annealed and galvanized baling wire formers to United Kingdom. Our UK buyers and traders purchase bulk quantity from us. They sell our bale ties across UK and Europe. Some of them inquire to be wholesalers. Following are our current specifications and new types exported to UK and other countries: Single loop, double loop, etc. We welcome discussion about becoming our distributors, agents or wholesalers to explore the European Market together with our UK buyers.
14 Wire Gauge Single Loop Baling Wire:
Supplied in full container, 14 gauge, 14 feet length galvanized bale ties, 250 wire per bundle and palletized.
For a UK group exporting waste paper to Asia. The company has its own baling facilities and an extensive network of suppliers. This company used to purchase our baling wire from Europe, but in the interests of cutting costs, the company is now importing from us and discuss to act as a wholesaler.
12 Gauge Annealed Baling Wire Delivered in Spools:
The black annealed wire is used to tie mineral wool bales with five wires.
Black Annealed cut & looped baling wire 
Packing: Supplied in 25kg bundles coiled wrapped
Size : 3.00mm x 14ft suits mill sized press
UK company who currently uses Baling Wire as the following:
3.5 mm Copperwashed, Tensile Strength 1400/1600 N/mm2 , 7 tonnes every 6 to 8 weeks 
3.65mm Copperwashed, Tensile Strength 1500/1700 N/mm2, 3 tonnes every 6 to 8 weeks 

Supplied on steel formers, approx 600k to 800k per former. 

Also 3.8mm, Galvanized quicklink Baling Wire, 1500/1700 N/mm2.
11 Gauge High Tensile Galvanized Baling Wire
11ga high tensile galvanized baling wire used for commercial balers with an auto tie system.
500 Mt Order of Baling Wire Formers
The Baling Wire is distributed across the UK. This baling wire trader has its representative visited our factory this Year in July.
Bale Ties, 14gauge X 14'(2.0mm);
12g galvanized bailing wire on spools.  
Cut and Looped Baling Wire Black Annealed to Ireland
Delivered to warehouse in Ireland for the following sizes:
3.65mm x 3000mts galvanised quick link wire (Jam lock)
3.3mm x 4800mm cut and looped baling wire Black annealed
3.1mm x 4300mm cut and looped baling wire black annealed
Single Loop Baling Wire to Bale Clothing Apparel 
The unit weigh between 1100-1350 lbs per bale. 
13GA x 14ft single loop bale tie.
Supplied in 125/bundle and 250/bundle
Welcome to contact us with your specific requirements.